The MODE is to become a venture
The MODE marketing standards are being converted to become a fully automated app as a pre-seed venture.
Presenting a solution for running marketing in existing companies that don't have a marketer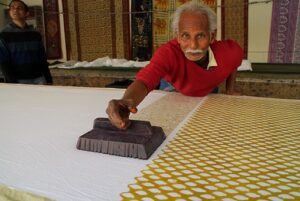 Given the limited survival rate, mainly among small and micro business (SMB) entities, together with aging marketing theories and methodologies, SMB stakeholders tend to underutilize marketing solutions.
The MODE is a standardized solution to manage marketing better. It allows its users to plan, execute, and control marketing activities to improve their performance. It was developed by Danny Abramovich, whose consulting and training activities enabled the contribution of many participants to develop a coherent methodology over time.
The table of contents of the standard is summarized in a one-pager and is supported by a DIY template that allows one to create a completed marketing plan manually.
Redesigning a marketing technology (MarTech) solution
marketingPlanNOW is a pre-seed French and Israeli web-based venture, based on The MODE as a standard. It allows stakeholders of SMBs to improve their business performance by collecting selected data, addressing objectives and actions, and finally setting control standards, all online.
A decision tree algorithm was then specified based on The MODE standards, and the next step before becoming a web-based application (qualifies as software as a service) is to launch a limited beta version, also called a "minimal viable solution".
Financing a pre-seed venture to develop the App
2021 – Develop a minimal viable solution with the resources provided by selling the flagship online courses, available solely on this website.
2020 – Complete technical specifications and design of main screens (user deck) based on the initial investment of both co-founders.
The partners behind the venture
Danny Abramovich, Co-founder
Michael Ben-Shabbat, Co-founder
Michael is an Israeli and French business intelligence expert who specializes in big data, CRM, and risk management solutions. Following managerial roles in leading Israeli tech companies, such as ECI Telecom and Orbotech, Michael managed a fully-owned subsidiary of an international big data company in France, and later created BI-BD Israel, a technological consultancy firm that specializes in business intelligence, big data, and analytics.
Why we do what we do: the venture's vision
"To help create a better SMB world, where its stakeholders can further develop their businesses wisely by themselves, or with the help of a third-party of their choice, instead of being led by online giants."
The resilience of the MODE as a technological solution
The designed web application is adapted to align between the type of SMB and type of user as follows:
Type of SMB: The size of the business in question, from micro (sole proprietor), to small and medium-sized entities. It is also adapted to those who sell directly to end-users (Business to Customer, or B2C), and to those who transact with other businesses (B2B).
Type of user: The level of guidance, whether you are an advanced marketer or a non-marketer. The content is adapted to your learning style based on your inclination towards the humanities (tendency towards being more creative, intuitive, and emotional), or sciences (the tendency of being more analytical, logical, and rational).